CHOOSE AND CUSTOMIZE OUR GLASSES, FLUTES, BEER MUGS, GLASSES, GLASS CUPS AND CREATE A UNIQUE AND SURPRISING GIFT!
The glass has arrived! It's perfect 😍 Thank you so much for the work and the speed! I will be ordering another gift from your site shortly 😊
Margherita Pizza
Fantastic! Ordered online and less than a week later the glass service arrived! One was with an incomplete design, replaced in a flash ... I found myself very well, good!
Cico Ecology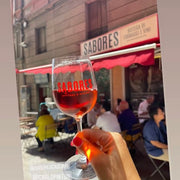 A toast in the Logotec silkscreened glasses! Sabores Cagliari - Cheese, wine and flavors of Sardinia
@saborescagliari
The engraving is great! Beautiful big and visible ... I was afraid it would turn out to be mini, instead it is perfect, congratulations indeed!
Mauro
Thank you so much for your assistance! If only they were all like you
Marco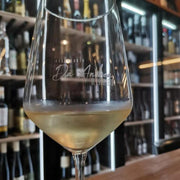 We love the details!
Da Andrea Restaurant - Al Cavallera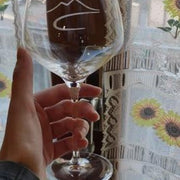 Hello, I am writing to you just to tell you that the personalized glass of wine is a marvel, I am super satisfied and will make a great impression as a Christmas gift! I love it compliments! ❤️
Anna Spalice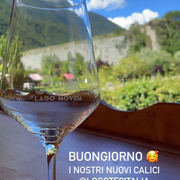 Good morning! Our new glasses @logotecitalia - Thank you!
Movida Lake - Châtillon (AO)
The drawing is beautiful, I am speechless. You were really fantastic, for the courtesy, speed and availability. Thank you very much, it will be a wonderful gift.
Marta Mandolesi
Beautiful, thank you! I will definitely order other items as soon as possible. See you next time!
Mara Thais Santoro
The goblets arrived earlier than expected, in time for my last second gift. I have rarely found such customer care, for remote ordering. The staff were attentive and super nice. Thanks again!
Lorenza Dadduzio
Everything perfect, thank you very much. Fantastic product!
Noemi Falaschi
Professionalism and kindness .. I will certainly make other purchases from you. Thank you!
Sara Tarabella
I am really very very satisfied with both the seriousness and the shipping times! What I ordered then ... I must say everything beautiful! I will definitely keep this for other occasions!
Katia Dammiano
Very, very satisfied! The product is perfect as I imagined it, customized to the top making it unique and special. Dear you, and congratulations for the result, for the professionalism and cordiality. Really a great gift product. To the next purchase!!
Sara Piva
Very positive experience. Quick and easy online order. Very nice packaging and above all accurate shipping. The thing I liked the most is the originality of the proposal, the set of glasses of different types is original and allows you to have a good assortment without spending excessive amounts. Congratulations!
F. Gala
Hello, glasses delivered last night: BEAUTIFUL. Thank you so much for everything, for sure we'll get more glasses.
Trattoria La Grotta
WE DO THIS ONLY. THAT'S WHY WE DO IT BETTER THAN OTHERS
Logotec specializes in laser decoration and silk-screen printing of goblets, glasses, beer mugs, cups and, in general, all glass items intended for catering. 15 years at the service of the best restaurants, bars, wine bars and clubs of all kinds throughout Italy have allowed us to develop a unique experience. An experience that we have decided to share also with those who, like you, want to create a personalized gift to celebrate small and large occasions: a birthday, a wedding, an anniversary or, simply, an intimate moment in which to say "I love you" to the people you love most. Our items are all made in Italy and the workmanship is handcrafted - each decorated goblet is a unique piece. We only know how to do this. That's why we do it better than others.
PERSONALIZED GLASSES, FLÛTE, BEER MUGS, GLASSES AND MUGS: A GIFT OF QUALITY
15 YEARS OF EXPERIENCE
There are those who also customize socks ... and then there we are
There are those who personalize t-shirts, watches and socks ... and there are those who personalize only glasses, flutes, mugs, glasses and glass mugs. In short, there are those who decorate a bit of everything and those who, like us, specialize in the decoration of glass items.
If, over the course of 15 years, the best restaurants, wine bars, cafes and breweries throughout Italy have turned to Logotec to purchase our personalized glasses, flutes, mugs, glasses and cups in glass, there will be a reason! Until recently, our clientele consisted exclusively of catering professionals - most likely you have already been drinking in one of our decorated glassware.
Today we have decided to offer private individuals the opportunity to give and treat themselves to a set of professional quality personalized glasses, flutes, mugs, glasses and mugs at an affordable price. Just think: now you can give or bring to your table a set of professional quality personalized glasses, flutes, mugs, glasses and mugs, as beautiful as those you find in a restaurant, bar, pub.
Surprise your guests with one mise en place out of the ordinary: with Logotec go without fail!
AN ALL ITALIAN PASSION
We only choose the best
When you specialize in a sector you have to focus on the details and leave nothing to chance. For us at Logotec this premise translates first and foremost into a careful choice of suppliers: wine glasses and flutes for sparkling wine, prosecco and Franciacorta, as well as glasses, mugs and beer glasses or gin and tonic glasses, cocktails and grappa, cognac and brandy ballons and glass cups are the result of a rigorous selection aimed at bringing only the best of the sector to your table.
This means that our personalized glasses, flutes, mugs, glasses and mugs are all strictly made in Italy. Glass responds to the demands of professionals in the sector - from restaurateurs to sommeliers - and, therefore, has characteristics of transparency and resistance impossible to find in large-scale distribution. The glass is lead-free to guarantee the absolute non-toxicity of our items.
Why settle for a set of personalized glasses, flutes, mugs, glasses and cups made-in-who knows-where when you can have the quality guaranteed by those who have been putting an all-Italian passion in it for 15 years at the same price?
THE CHALLENGE OF GIVING A GIFT TODAY
Running out of ideas? We'll think about it!
Sometimes even a spontaneous gesture like giving a gift can become a dilemma. Whether it's a surprise for him or her, for friends, for a party, for an important lunch or dinner or for a unique occasion such as a wedding, a baptism, a birthday, inventing something original can be extremely difficult.
Luckily we have the solution! Explore our catalog of glasses, flutes, mugs, glasses and glass mugs, choose the ones you like best or that you think are best suited to the recipient of your gift and, finally, make them unique with a personalization that will be performed with laser engraving or in screen printing.
With our magical customizer you can choose how to decorate your glasses, flutes, mugs, glasses and glass cups by choosing from our clipart collections or uploading an image from your computer, smartphone or tablet. You are free to add text such as a name, initials, a phrase, a dedication or a thought. Maximum freedom of expression! All this from the comfort of your home, directly online, with the guarantee of precise and punctual delivery. We've been shipping glass items for 15 years ... we know how to get them to their destination intact.